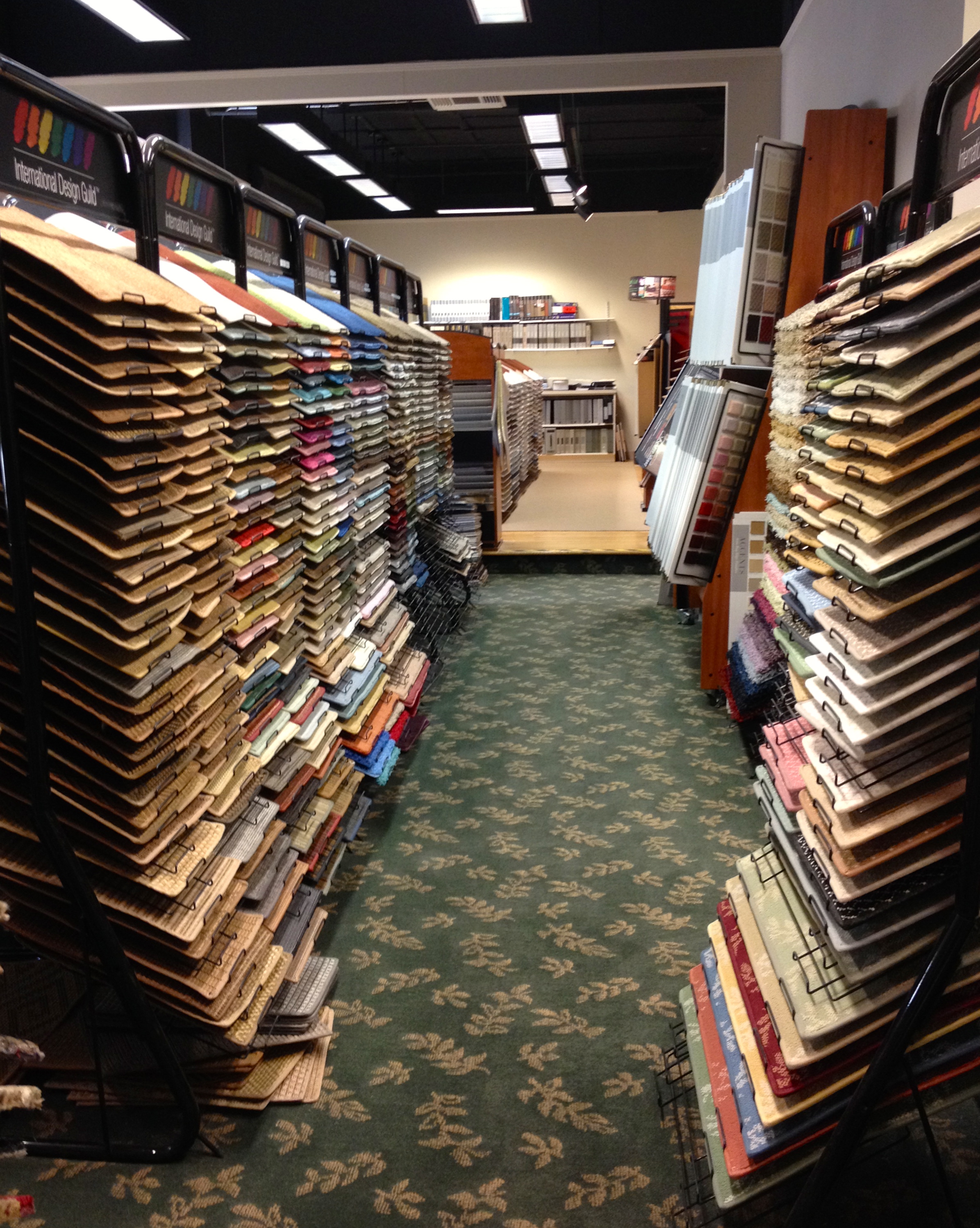 Explore Our Wide Selection of Fine Carpet
If you'd like to warm up your floors with the latest colors, textures and patterns for either wall to wall installation or area rugs, our vast selection gives you exciting choices you can live with. With access to major mills, we can provide you with a endless array of color and texture choices for any application, including custom design, fabrication, and installation.


Broadloom carpet, named for the large looms in which it is woven, can be an ideal choice for creating cozy environments. Due to its inherently wide roll width, it can be installed in large spaces with few seams...creating an uninterrupted base for other details such as furnishings and draperies.


Explore Carpet Catalog
Come See Us
Visit us today to explore our 4,000 sqft premier showroom and helpful staff.
Our Products
Our Suppliers
Explore our enormous list of major mills we supply from.